There is an almost a frenzy of activities within businesses getting ready to open up as easing of lockdown happens over the next few weeks.
Majority of the activities are centred around meeting the official guidelines and regulations about maintaining social distancing, safety, and the prevention of Covid-19 transmission.
Post lockdown – Bouncing back?
Yes, the economy needs to get going, if individuals, businesses, and the country are going to bounce back. Consumer attitude, desire and behaviour during lockdown changed so there is no guarantee they will return – it may take anywhere between a few months to several years to re-establish businesses back to pre-lockdown levels. Some unfortunately are not going to make it.
More Communications!
Communicating all the safety and procedures set up to combat the transmission of Corona – social distancing, masks and PPE, sanitisers, deep cleans etc, is a must. All businesses will have to do this. Customers will have to feel reassured, before they will consider interacting with the business.
Look at airlines; they have started putting out reassurance messaging to encourage customers to consider flying, and booking, again. EasyJet with their "Europe with confidence pledge" is communicating clearly what safety they have put in place. But more importantly they are getting people to think about flying with them.
Re-launch your business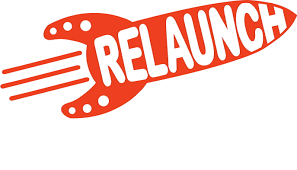 For the smaller local businesses on the high street, in hospitality like restaurants and pubs, to personal services like hairdressers, and even small manufacturing and construction companies just opening is not sufficient.
Businesses should be thinking like it is a new, or a re-launch of the business.
What to do?
Need to think beyond corona protection, and think differently
about the product or service offering

,
who the target market is,
what Marketing is required and is there a plan,
how to attract not just the usual customers, but win new customers.
Marketing Giant can help
Not business as usual!
Doing what you did before is not going to be good enough. Not having a Marketing plan and relying on a few social media posts isn't going to cut it. The lock down was a drastic act, so coming out of it for Businesses is going to require a massive act – a Re-launch would be a massive act!
Good luck to all business owners out there